Ingraham Weekly Bulletin
Posted on: September 29, 2023
Summary: The weekly bulletin is distributed by email on Friday afternoons, and posted here on the Ingraham website.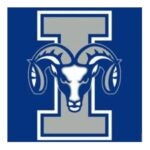 IHS Weekly Bulletin – September 29, 2023
Attendance Office: Please email ingrahamhs.attendance@seattleschools.org
Bell Schedule: https://ingrahamhs.seattleschools.org/about/bell-schedule/
If you have moved, it is important to let us, and the district know by completing a Change of Address form. https://www.seattleschools.org/enroll/enrollment-help/change-of-address/
The Student Verification form will be available for parents/guardians to confirm and update online through the Source, Sept. 6 – 30th. This is where you update your current contact information, emergency contacts, etc. Please make sure your information is up to date. Thank you!
If you don't have a Source account, please see Technology Support for Families at this link for more information: Technology Supports for Families. The Source is where you can view your student's schedule, grades, and attendance, as well as pay for school fees in SchoolPay.
Athletics Update: A New Way to Buy Tickets to Games
https://www.seattleschools.org/news/digital-athletic-tickets/
Counseling Bulletin: Linked Here
The Counseling Bulletin typically contains information about college visits, college prep, financial aid, mental health resources, service hour opportunities, job opportunities, and much more!
Meeting for Senior Parents/Guardians
Senior families are invited to an informational meeting on Thursday, October 5th at 7pm in the Ingraham High School Library. Get a helpful guide to the details of senior year with an extra emphasis on SPREE and senior breakfast.
The students are already working on Prom with their senior advisor Ms. Gephart. There is an urgent need for a group of 5 to 10 parents or more to organize the senior graduation party (SPREE) and the senior breakfast. These events cannot happen without a group of parents to coordinate. Come learn more and be a part of the excitement of senior year!
If you have any questions about the meeting, email Kathleen Zagers at friendsofingrahamhs@gmail.com
Seniors: The SAT is just a week and a half away!
Do you want to prepare? Paper study packets have arrived and are available in the library! Or check out these resources:
For the SAT you can learn more about the topics covered on it at this website: https://satsuite.collegeboard.org/sat/whats-on-the-test
For SAT practice tests please go to the Khan Academy using this website:  https://www.khanacademy.org/sat/confirmed
The SAT exam is going to be a little different on Wednesday, October 11th.  Testing will take place in the gym for most students and the exam itself will take over 4 hours because we have to bubble in all identifying information.  Make a plan to be at the gym by 8:40 to check in so that we can start promptly. Eat breakfast before and bring snacks (we will probably run into the lunch hour).  Read up on what you can and can't bring into the testing room here https://satsuite.collegeboard.org/sat/what-to-bring-do – The gym does NOT have a great place to securely store things, so don't plan to bring unauthorized items – leave them at home if at all possible.  Bring a calculator that meets the College Board guidelines https://satsuite.collegeboard.org/sat/what-to-bring-do/calculator-policy.  Questions:  Ms. Luthe jlluthe@seattleschools.org or room 162.

This information was shared with seniors on their Schoology homepage.
Juniors: The PSAT in the Library on Oct. 16th and 17th!
The fully digital PSAT is almost here. We will be holding 3 testing sessions in the library, organized by last name.
Oct 16th – 12:45:  Session 1 of PSAT in the library (Junior last names A – Ger)
Oct 17th – 8:55:  Session 2 of PSAT in the library (Junior last names Gez – Nak)                                           12:45:  Session 3 of PSAT in the library (Junior last names Nav – Zim)
The PSAT must be taken in a proctored space using a district provided device. We don't have enough loaner laptops to allow you to test if you don't bring your SPS provided device (allowances will obviously be made for students who chose not to receive a district device for the year), so bringing a fully charged and prepped laptop is a MUST on your test day. How do you prep your SPS Laptop? By installing the Bluebook app (see more information below).
Since the exam is digital, the exam is shorter AND the College Board has provided an embedded calculator to use on the exam. To get familiar with the calculator on the PSAT follow this link: https://www.desmos.com/calculator . You can bring very little into the test room with you when you take the PSAT, look here to find out what to bring, and what to leave at home. https://satsuite.collegeboard.org/psat-nmsqt/taking-the-test
Want to prepare for the PSAT?  Here you can learn what's covered on the exam https://satsuite.collegeboard.org/sat/whats-on-the-test
For PSAT practice tests please go to the Khan Academy using this website:  https://www.khanacademy.org/sat/confirmed
OR for all items PSAT, you can use the CB Bluebook app that should already be installed on your district provided device (you may have to restart your computer to have access, and you will definitely need to find the app through the start window). To get to the practice information in Bluebook, the app requires a College Board log in (but you were going to need that eventually to see your PSAT scores). Go to the College Board website to set that up. More specific information on installing the Bluebook app is coming soon.
Questions:  Ms. Luthe jlluthe@seattleschools.org or room 162

This information was shared with juniors on their Schoology homepage.
2023 Bright Futures School Supplies Drive
Let's start the new school year set for success! Your support of our Bright Futures students means they can focus on what is most important right away. Please click on the Amazon Wish List below and fill our shelves with much needed school supplies. Choose Ingraham for delivery and purchases are mailed straight to school! Thank you for being a part of our Ingraham Community!
https://a.co/7U0xiya

Any questions, please email foibrightfutures@gmail.com.
After School Tutoring | Tuesdays and Thursdays
Tutoring is open to all Ingraham students. Tuesdays and Thursdays in the Ingraham library from 3:45pm to 4:45pm. Staff will be available to help students with coursework. Students will be required to sign in and the expectation is that students will focus on academics during this time.
Teen Health Center Staffing Update
Ingraham's Teen Health Center is staffed by King County Health. The THC is currently awaiting staffing of a Nurse Practitioner. The job has been posted with King County, and we are hoping to hear good news soon that we have the THC staffed. Please stop by the Teen Health Center and speak with the clinic coordinator if you have any questions or call 206-205-0430.
School Picture Retakes | Oct 26
Retakes are scheduled for October 26th.
Families can order photos here: 2023-24 Ingraham High School Picture Days 9/12, 9/14, 9/15 (enter your email address and select your package; separate orders are required for each student, including siblings).
Print orders will be mailed directly to students' homes in approximately three weeks after the picture day.
Digital orders will be sent via email from no-reply@imagequix.com in approximately three weeks after the picture day (use no-reply@imagequix.com to search your inbox/spam folders).
ID cards will be printed onsite and handed to students at the time of their photo.
ORCA Cards Available
ORCA information https://www.seattleschools.org/departments/transportation/orca-card-information/.
All riders 18 and younger can ride King County Metro, Sound Transit's Link light rail system, and many other regional transit services for free!
Students should keep their current ORCA card and use it for the 2023-2024 school year, even if there is an expiration date printed on the back.  If you don't have an ORCA card, you may pick one up in the main office or request one from the link below.    
You must register your ORCA card on the My ORCA website.
Learn more about how youth ride free.
Parking on Campus
Students should fill out a vehicle registration form if they plan on parking on campus. Please complete the form at the following link and then stop by the Main Office to pick up your 2023-2024 parking pass (free) starting Wednesday, September 13th. Student parking is in the lot off Meridian. Do not park in the Helene Madison parking lot. Cars will be ticketed and towed if you are illegally parked in a handicapped parking spot or in a fire lane (yellow or red curbs).
https://forms.office.com/r/iAAVQi2pHk
Volunteering at Ingraham
Welcome to the 2023-2024 School Year!
Here is the link to learn more about volunteering:
https://www.seattleschools.org/departments/volunteer/volunteer-application-process/
Here is the link for Volunteers to sign in or create a volunteer application:
https://good.samaritan.com/custom/521/volunteer_login
Volunteer applications and WATCH background checks are valid for 2 years. Volunteers are notified by email when it is time to renew.
Most volunteers are Category A. This allows volunteers to participate in activities while being supervised by SPS staff.
Category B status is reserved for volunteer activities not supervised by SPS staff. This status is reserved for overnight field trip chaperones, Club Advisors and online tutors (a program that is not currently offered).
Volunteers are requested to only apply when there is a specific event they want to participate in. WATCH background checks are now run centrally at the district level and applications can take 1-2 weeks to process. So please, get your applications in early this year. Thank you!

Questions? Please contact our Ingraham Volunteer Coordinator, Elizabeth Hudd at trhudd@seattleschools.org
School Communication
Ingraham uses various methods to communicate information out to students and families:
Students, please start checking your SPS email inbox daily for information from school.
Schoology pages
School Bulletins: We email the school bulletin via a system called School Messenger. Occasionally, we hear from parents/guardians who say they are not receiving the bulletin or have suddenly stopped receiving them. It is usually an email filter issue or you have inadvertently unsubscribed. Please manage your communication preferences at this link: https://go.schoolmessenger.com/
Activities, Boosters and Other News:
Friends of Ingraham
Website: https://www.friendsofingraham.org/
Instagram: https://www.instagram.com/friends.of.ingraham/
Friends of Ingraham is set up as an organization with the Fred Meyer Community Rewards program. If you shop at your local Fred Meyer, help FOI at the same time!  Register your rewards card here: https://www.fredmeyer.com/i/community/community-rewards
2024 Ski Bus Information
Max of 50 kids – about 10 spaces left on the bus right now!
Dates – Fridays, Jan. 12, 19, 26 and Feb. 2, 9, & 16.
The bus will leave after school on Fridays ~ 4:00pm and return to the school between 10:30 – 11:00pm
Kids can leave their gear in the activity center for the day (like we did last year)
We are using Snow Sports Consulting Service LLC this year. They also coordinate ski buses for Hazel-Wolf, St John, and a bunch of schools on the eastside.
The cost is $300.00
No lessons this year, only the bus transportation. (You can book your own lessons at Summit Central through a different company if you wish)
The Summit is open til 9:30pm, kids will need to be back on the bus by 9:45pm. The bus will return to school by 10:30 – 11:00pm. We will have all parents in a text app to let you know an ETA when the bus will arrive back at school on Friday nights.
Registration – http://www.snowsportsconsultingservice.com/ Click on 'School Forms" at the top and then click on "NWS Friday" (halfway down the page). You can use Zelle for payment, and forms can be completed online this year
We want to REALLY encourage everyone to get a pass this year to avoid waiting in the line for daily tickets up there. They also have figured out a system for IKON pass holders so you do not have to go to the ticket windows.The kids who register for the bus will be able to purchase passes all the way til December 15 (but there is no student discount, so no real reason to wait). https://summitatsnoqualmie.com/season-passes?
We will need 2 parent volunteer chaperones for each Friday. If you are interested in being a volunteer, please email us with your preferred date(s). You get a free ride on the bus and a free pass for the night!
The ski bus and activities are not sponsored nor endorsed by Ingraham HS or Seattle Public Schools. The district assumes no responsibility for the conduct during or safety of the activities. SPS shall be held harmless from any cause of action, claim, or petition filed in any court or administrative tribunal arising out of the distribution of these materials including attorney's fees, judgments or awards.
Ski Bus Coordinator is Bassim Dowidar – I can be reached at skibusnw@gmail.com.
The ski bus FB group is useful for staying in the loop and asking questions etc – https://www.facebook.com/groups/228557882752675/
The most important thing you can do to help make the program happen is to volunteer as a chaperone!
Hello Ingraham Performing Arts Supporters!
The Ingraham Performing Arts Boosters (IPAB) fall fundraiser ends Oct 1.
We are currently at 44% of our $10K goal and need your help to meet student and teacher needs in our performing arts programs. Whether buying uniforms, instruments, and sound equipment; paying for production costs, choreography, and the student showcase; or providing scholarships, tutoring, and accompanists; where there are needs in the performing arts, IPAB is there to meet them. Your support is essential to fulfilling these needs and supporting your students' growth. 
Here's how to support:
website – https://givebutter.com/IPAB
Text: IPAB to 53-555
Checks: Payable to AFE/IPAB.
Drop off at the main office, or mail to: IPAB, c/o IHS, 1819 N 135th St, Seattle, WA 98133.  
Does your employer offer matching donations? (Double check!)
Mail match forms to: IPAB/AFE 509 Olive Way, Suite 500, Seattle, WA 98101-2556
Stay up-to-date via IPAB.net, our Facebook group, and on Instagram.
Reach us by email at: ingrahamperformingarts@gmail.com
Thank you for supporting your Ingraham Performing Arts students and teachers!
Get Your Tickets for Mariners Ingraham Community Day!
Absolutely the last chance for tickets!  What a season for our M's! Play-offs are around the corner, so let's gather our Ingraham community spirit and cheer them on together as a RAMily!!

Join us Sunday, 10/1 at 12:10 pm, for the Texas Ranger v Mariners.
We have a block of 120 tickets in section 308. Want to sit with a group, you must buy all at once! Last day to buy is 9/27.
Click on the link below.  Tickets are $20 and will go quickly – don't wait! https://fevo.me/ingrahamhs2023
Any questions, please contact Aleka Brown, alekabrown@comcast.net
Join Ultimate Frisbee this fall! We are looking for female identifying players for our GX fall off-season and there's still time to join. This is a perfect time to learn a new sport before the more competitive winter season, or to brush up on skills and have fun! Register on Disk NW and come join us for a fun season! Games are on Sundays, and floating practices. Contact the captains at 1ardetert@seattleschools.org and 1ampoast@seattleschools.org or follow us on instagram @ihsgxultimate
Athletics Update: A New Way to Buy Tickets to Games
https://www.seattleschools.org/news/digital-athletic-tickets/