International Baccalaureate (IB) Program
About the International Baccalaureate (IB) Program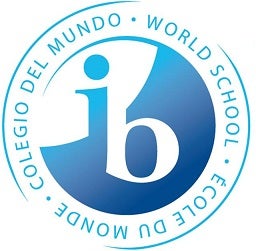 Ingraham High School an International School, was the first Seattle School to become an authorized International Baccalaureate (IB) World School in 2002. Our aim at Ingraham is to foster a robust learning environment where all members of our school represent the values of the IB learner profile.
Established in 1968, the International Baccalaureate Diploma Program is highly respected by colleges and universities worldwide. As of September 2023, there were over 8,000 programmes being offered worldwide, across over 5,700 schools in 159 countries. Ingraham High School, is one of only 19 public schools and 24 total schools in the state of Washington to offer the IB Diploma Program. This challenging program is designed to prepare students for success beyond high school, especially at university.
The Diploma Programme (DP) curriculum is made up of six subject groups and the DP core, comprising theory of knowledge (TOK), creativity, activity, service (CAS) and the extended essay. To receive the IB Diploma, the students successfully complete the Core components and sit-down exams in May. Students who complete IB exams in the state of Washington may receive college credit.
The IB Diploma Program is open to 11th and 12th grade students who like to learn and are willing to work hard. Ingraham students who do not want to pursue the IB Diploma may also take IB courses and take the exam or not. At Ingraham there is no wrong way to do IB.
Contact
For further information about our IB program, exam registration materials, and financial aid, please contact:
Laura Turner and Angela Peck
Ingraham IB Coordinators
laturner@seattleschools.org
alpeck@seattleschools.org