About
About Edward S. Ingraham High School
Ingraham High School has been accredited, since 1961, by the Commission on Schools of the Northwest Accreditation Commission. Our school is recognized for promoting and maintaining a well-balanced education program and for meeting or exceeding standards considered essential for quality education.
Since the Fall of 1959, North Seattle's Ingraham High School has helped develop the knowledge, skills and attitudes of tens of thousands of Seattle-area youth.
We take great pride in our history and alumni, as well as our safe and positive school climate. Come see why Ingraham is becoming Seattle's new School of Choice.
The long list of successful Ingraham graduates includes corporate CEOs, journalists, professional athletes, engineers, doctors, musicians and politicians.
While at Ingraham, students develop the skills, knowledge and attitudes necessary to achieve their long-range goals in life.
---
Our Mission and History
To empower Multi-Ethnic Urban Youth to participate fully in post high school training, in the world of work and society, in order to become productive and responsible citizens in our local and global community.
Our History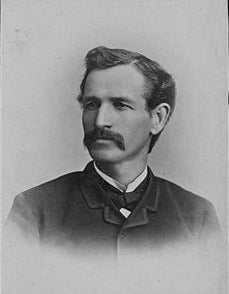 Ingraham High School was established in 1959 in the north end of Seattle, Washington, locally known as the "Emerald City." It was named after an early mountaineer and superintendent of Seattle Schools, Edward Sturgis Ingraham.
Ingraham chose its colors, blue, grey, and white from the blue of the sky, white of the snow, and grey of the mountains. The Ingraham Glacier on Mt. Rainier is another namesake of E.S. Ingraham. Therefore our school paper is called the Cascade and our annual is called the Glacier.
Ingraham is proud of its multiculturally diverse student body, its academic excellence, and its many innovative and exciting academics, and activity programs. Ingraham Rams currently number about 1,340 students.
---
Contact Us
1819 N 135th St.
Seattle, WA 98133
Main Office: 206-252-3880
Fax: 206-252-3881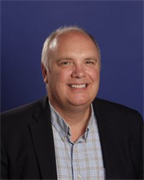 Principal: Martin Floe mfloe@seattleschools.org
Admin. Secretary: Jill Metz jmmetz@seattleschools.org
Main Office: Jill Metz 206-252-3880
Athletic Secretary: Maria Medina 206-252-3889 mmedina@seattleschools.org
Counseling Secretary: Jennifer Connolly 206-252-3895 jaconnolly@seattleschools.org
Fax Number 206-252-3881 (Records requests for current transfers)
Ingraham Attendance Office: Jenny Young ingrahamhs.attendance@seattleschools.org
Please send an email to the attendance office as soon as possible to alert us to your student's absence. Thank YOU!